Shop
Gordon offers specials for the products listed below, including 2 for $28 and 3 for $35. SHIPPING INCLUDED!
For these special offers, contact Gordon directly. And don't forget to check back often for ticket sales for upcoming shows that can only be found here!
Donations Are Gratefully Accepted.
Simply click the "Donate" button and enter the amount you wish to give. Your gift will help support Gordon and all his ministries.
"TWAS THE NIGHT BEFORE CHRISTMAS" by Gordon Douglas
FREE (My Christmas Gift to you!)
The world's greatest love story, the world's greatest story, goes something like this…
Growth Spurts & Growin' Pains - Volume 1
$20.00 (Shipping Included)
Over 30 chapters with 100's of jokes and stories of the best things I ever did, and the biggest mistakes I've ever made, what caused me to experience Growth Spurts, and what led to Growing Pains. If you are looking for a fun read, that will help you find and experience God's best in your life, then order today. It is a collection of some of the best stuff I have ever learned. That is why the subtitle is THINGS I WISH I KNEW.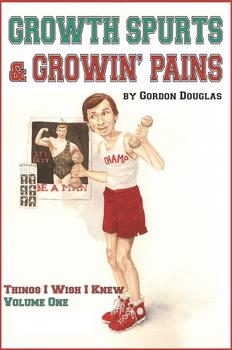 Road to Happiness DVD - Gordon Douglas Comedy Tour
$20.00 (Shipping Included)
What is it like to be on the road doing comedy for a living? Hop on in and take a ride with Gordon to over 20 shows, big and small, all over the country. Over 45 minutes of the "best of Gordon", plus funny interviews, radio and TV clips. Plus, there are some fantastic bonus features with very special guest, Anita Renfroe, Clayborn Cox, Sam Beman, Mike Williams, and singing sensation Dez Childs.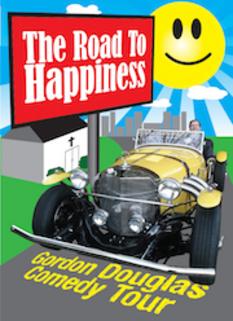 Live, Laugh, Love T-Shirt
$20.00 (Shipping Included)
Super soft t-shirt that comes in all sizes! Just pick the size you want when you checkout through PayPal.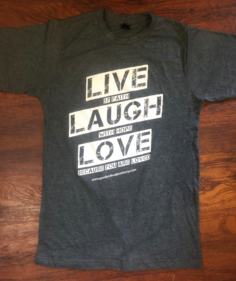 Things I Wish I Knew DVD
$20.00 (Shipping Included)
This one hour video has some of Gordon's classic stand-up comedy, while slipping in some great marriage tips and dating do's and don'ts. Plus a great testimony from Gordon and a special message from one of Christian comedies best - Mike Williams!